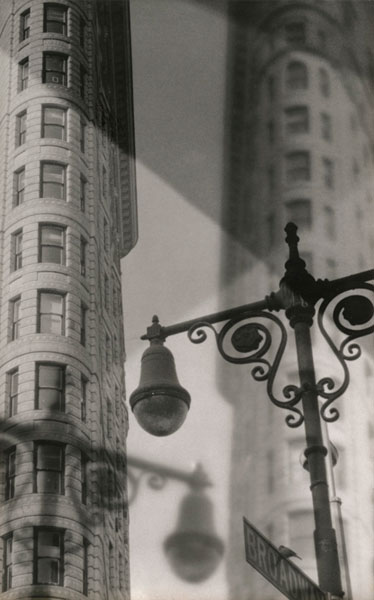 #1- Flatiron Dubble: B/W silver print, double exposed print in darkroom,
image flopped with step-wedge exposure.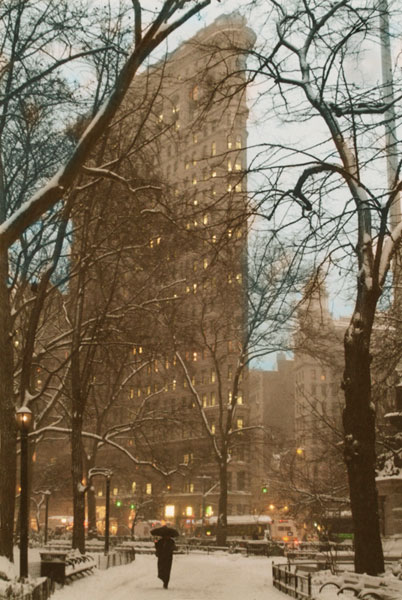 #2- Flatiron winter night: Digital image converted to b/w
and hand-colored in Photoshop.
#3- Riviting Class: Digital image photographed thru a window with reflections of my class behind me.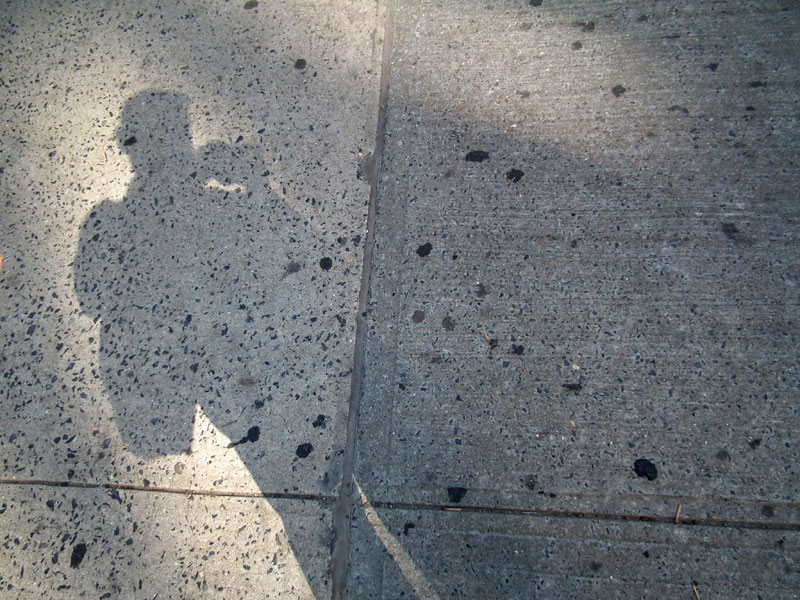 #4- My Shadow2: walking along 5thAve/13th St, digital.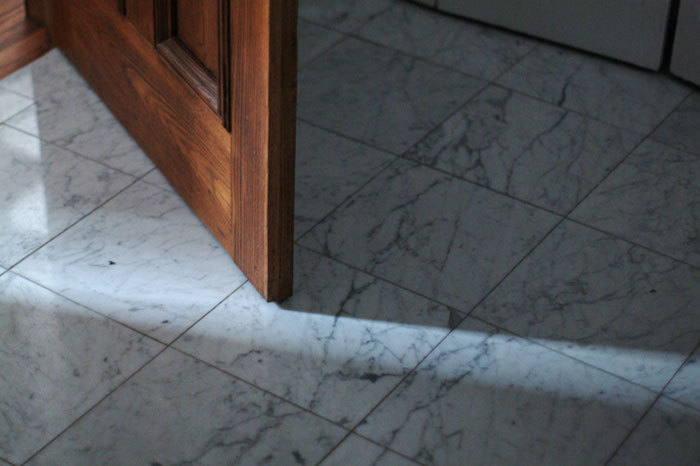 #5- Which Way: Digital image of early morning light, daylight is coming.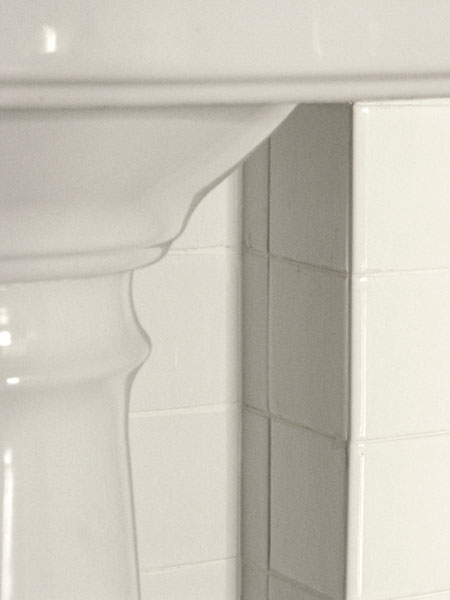 6- Bathroom 1a: Graphics in the bathroom.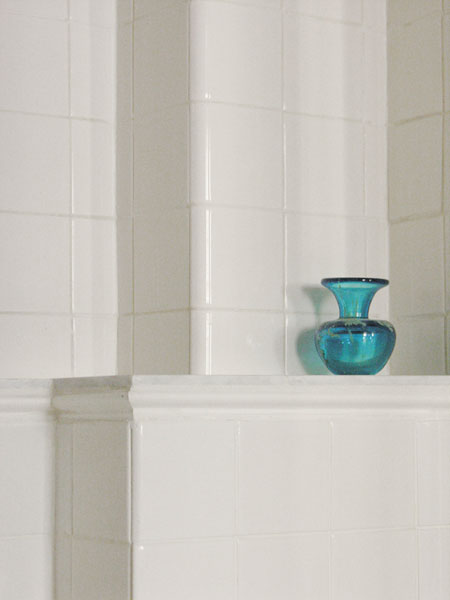 #7- Malta vase in Bathroom: Graphics in bathroom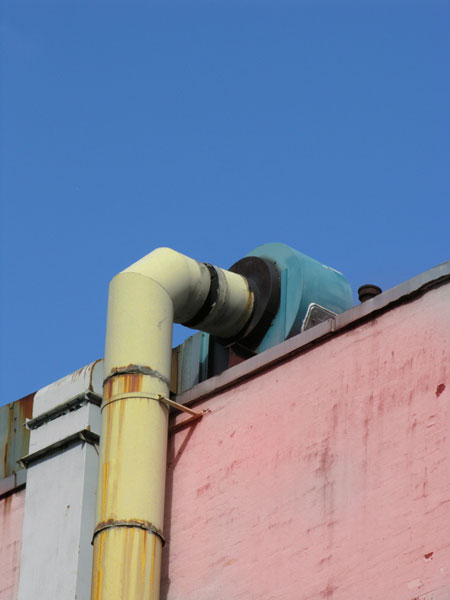 #8- Curry in a Hurry: vent to restaurant,