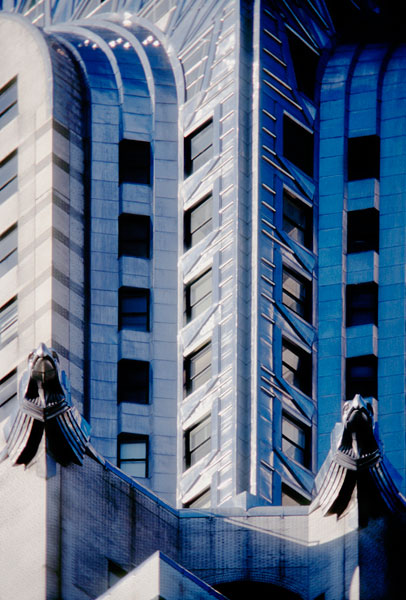 01-Chrysler Building 42nd St. corner of Lexington Ave. New York City
Acute angle close up of the Eagle gargoyles with a blue sky reflecting
In the stainless steel cladding, colors accentuated.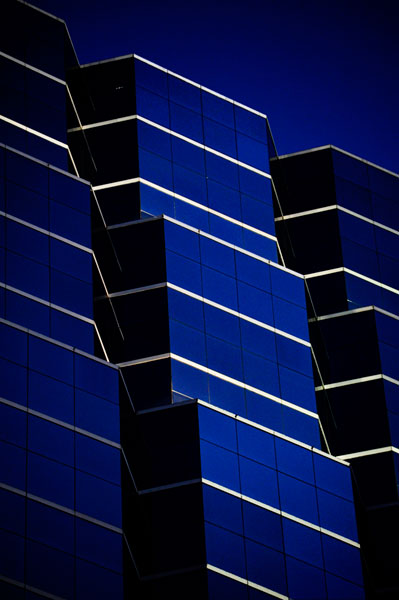 02-Banco Popular, 1221 Brickell Ave., Miami, evening photograph after sunset.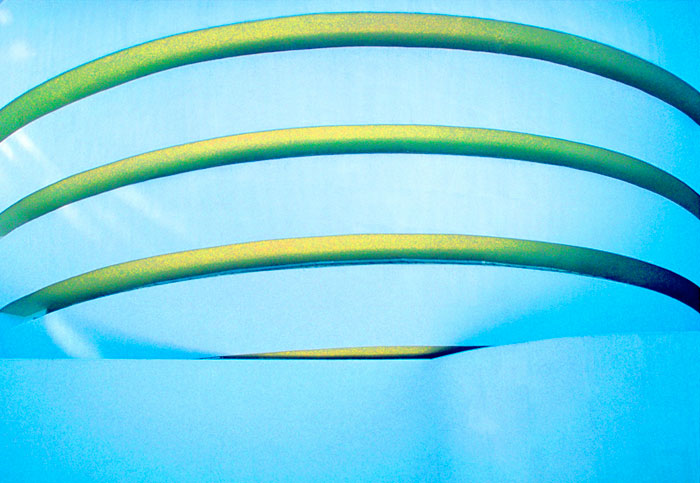 03-Guggenheim Museum, 1071 Fifth Ave.,/89th St. Architect: Frank Llyod Wright, late morning light but colors exaggerated and modified. This was one of the first photographs for the beginning of my adding colors to architecture. At this time the building had not been renovated and I corrected the surface bubbles of water under the façade paint.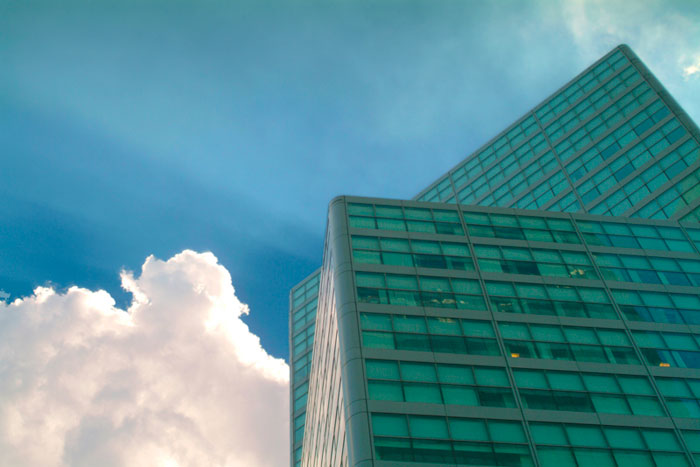 04-599 Lexington Ave., corner of 53rd St., New York City: Looking up I saw the clouds and the streaking light
and I thought of a tower in the sky. Architects: Larrabee Barnes Associates; 1986.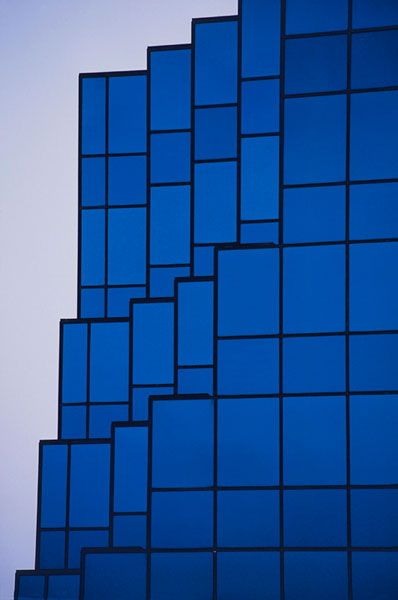 05-Trump Tower, 725 Fifth Ave., Manhattan;
long view from 50th St./5thAv Architects: Swanke, Hayden, & Connell; Der Scutt-Design, 1983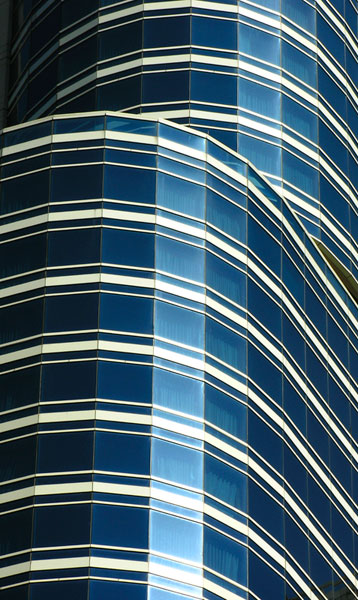 06-Sofitel Hotel, top of the tower,
45 West 44th St. Architect: Brennan Beer Gorman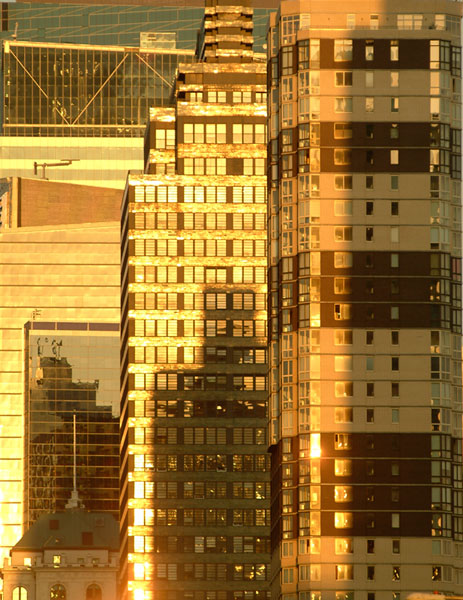 07-West 42nd street at sunset: left to right, bottom left
Chandler, middle McGraw-Hill, right: new condo ,
upper left top: Times Square Tower.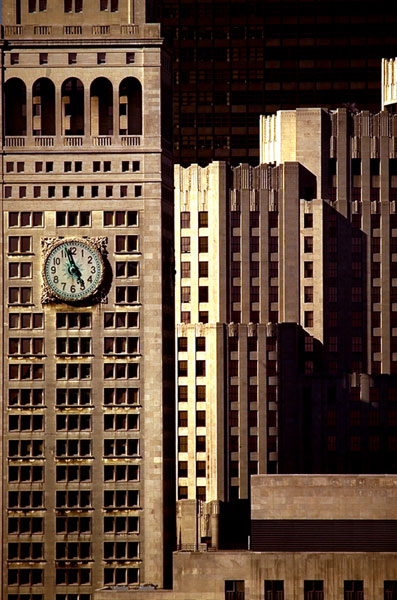 08-Met-Life clock tower: One Madison Ave.,on left,
architect: Napoleon LeBrun 1909, & Art Deco complex
right side photo: 11 Madison Ave., NYC, Architect: Harvey Wiley Corbett(1932),